Loading... Please wait...
Literacy Symposium
Welcome to Literacy Symposium 2020
As educators around the world transition to a virtual space to teach and learn, Literacy Symposium offers a remote, high-quality professional development opportunity and resources to support you while you navigate all the new possibilities.
Join us for the fifth annual Literacy Symposium to learn from authors and experts around the world addressing today's innovative literacy topics, including closing the knowledge gap; assessment; literacy instruction for English learners; and writing and literacy for early childhood.
This unique opportunity is available online to support your remote learning.
With your registration you will receive:
Unrestricted access for sessions on both days with renowned literacy presenters
A one-year license to the real-time event as well as access to a vast, on-demand archive of previously recorded content
A Certificate of Completion for valuable continuing education credits
Need assistance? Contact Customer Support at 800.547.6747 or support@voyagersopris.com.
Literacy Symposium 2020 features internationally recognized authors in literacy education, including:
Natalie Wexler, JD
Author of The Knowledge Gap and co-author of The Writing Revolution
Brandy Gatlin-Nash, PhD
Assistant Professor, School of Education, University of California, Irvine
Tiffany Hogan, PhD, CCC-SLP
Director of the Speech and Language (SAiL) Literacy Lab, and Professor in the Department of Communication Sciences and Disorders at MGH Institute of Health Professions, Boston MA
Kate Nation, BSc, DPhil, CPsychol
Professor of Experimental Psychology, University of Oxford, England
Shane Piasta, PhD
Associate Professor of Reading and Literature in Early and Middle Childhood in the Department of Teaching and Learning, The Ohio State University, and Faculty Associate for the Crane Center for Early Childhood Research and Policy
Claude Goldenberg, PhD
Nomellini & Olivier Professor of Education in the Graduate School of Education, Stanford University
Kenn Apel, PhD, CCC-SLP
COMD Professor and Chair, and ASHA Fellow at the Arnold School of Public Health, University or South Carolina
Maria Murray, PhD
President and CEO, The Reading League
Jay Connor, JD, MBA
Founder and CEO, Learning Ovations
Sarah Siegal, PhD
Vice President for Research and Practice, Learning Ovations
Additional speakers and topics continually added.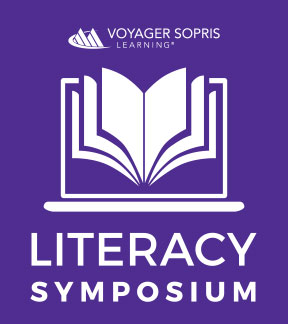 Literacy Symposium
Description:
Thank you for your interest in the Literacy Symposium, a premier professional development event for connecting research to practice.
---
---
Find Similar Products by Category
Product Reviews
Symposium sessions and topics addressed important concerns about literacy instructional skills and research.

Posted by Valarie Farnum on 28th Jul 2019


I greatly appreciate the opportunity to review and continue to learn more about literacy instruction. It's great we will have access to the sessions to revisit as needed. The prominent presenters brought important information from their areas of expertise to share. These symposiums continue to provide a wealth of support for all teachers interested in learning and improving their literacy instruction skills.



---
Customers Who Viewed This Product Also Viewed